KYTC Panbowl Lake (KY-15) | Kentucky
City: Jackson
State: Kentucky
General Contractor: Kentucky Transportation Cabinet (KYTC)
Panbowl Lake (KYTC) Project Background
In February of 2021, the city of Jackson, KY experienced severe flooding that elevated the Kentucky River and Panbowl Lake to dangerous levels. The flood waters nearly overflowed the Panbowl Lake Dam which serves as a foundation for the Kentucky Highway 15 roadway. Additionally, the flooding led to erosion and stability issues for the slope of the dam. Over 12,000 vehicles cross this section of the Kentucky 15 Highway daily, so the Kentucky Transportation Cabinet (KYTC) had to act quickly to address the issue.
Schnabel's Role in the Project
In November of 2022, Schnabel was awarded this project as a General Contractor working for the Kentucky Transportation Cabinet (KYTC) and the state of Kentucky along Kentucky Highway 15. The main objective of the project revolved around the design and installation of a permanent secant pile water cutoff wall for the Panbowl Lake Dam in Jackson, KY. Schnabel drilled over 150 secant pile shafts, covering a length of 7505 linear feet. The shafts had a diameter of 1,180mm, and their drilling depth reached 53 feet. Throughout the process, core drilling and permeability tests were performed at regular intervals, ensuring the highest quality of work. To assess the structural integrity and impermeability of the drilled shafts, four Crosshole Sonic Logging (CSL) tests were performed.
Challenges 
The client for this project had urgent requirements due to the pressing need to mitigate lakeside flooding incidents promptly and prepare for the upcoming expansion of Kentucky Highway 15. Schnabel took on the challenge of meeting an aggressive schedule by implementing comprehensive pre-planning measures and dedicated overtime work. Understanding the critical importance of acting swiftly, Schnabel leveraged its expertise and resources to ensure that the project progressed efficiently. By adopting a proactive approach, Schnabel effectively contributed to the prevention of further lakeside flooding incidents. At the same time, the preparations made for widening Kentucky Highway 15 served as an essential foundation for future development and enhanced infrastructure in the region.
Conclusion
In June 2023, Schnabel successfully installed a permanent secant pile water cutoff wall for the Panbowl Lake Dam in Jackson, KY. Despite facing an aggressive schedule, Schnabel's expertise allowed them to complete the project ahead of the projected timeline, under budget, and with an exemplary safety record—no incidents to report. The completion of this vital project marks a significant step forward in safeguarding the region against potential lakeside flooding incidents. The secant pile water cutoff wall, constructed by Schnabel, will help to prevent any future damage to the Panbowl Lake Dam. The successful outcome of this project will have a lasting positive impact on the community it serves and the environment it protects.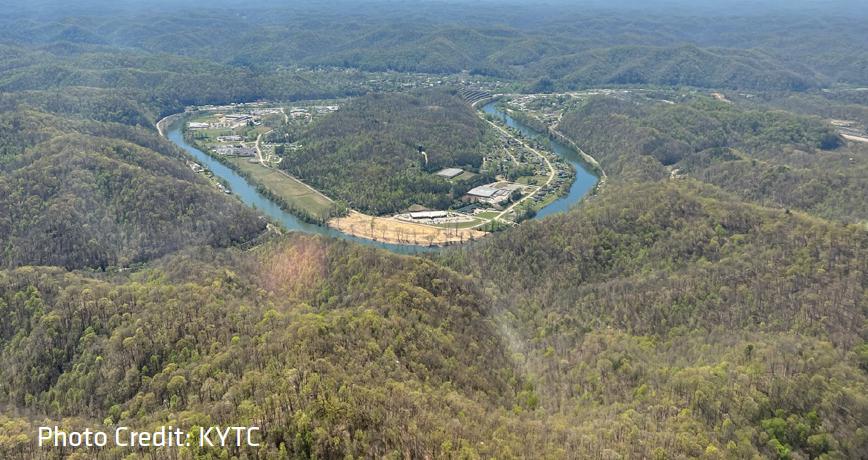 Aerial View of Panbowl Lake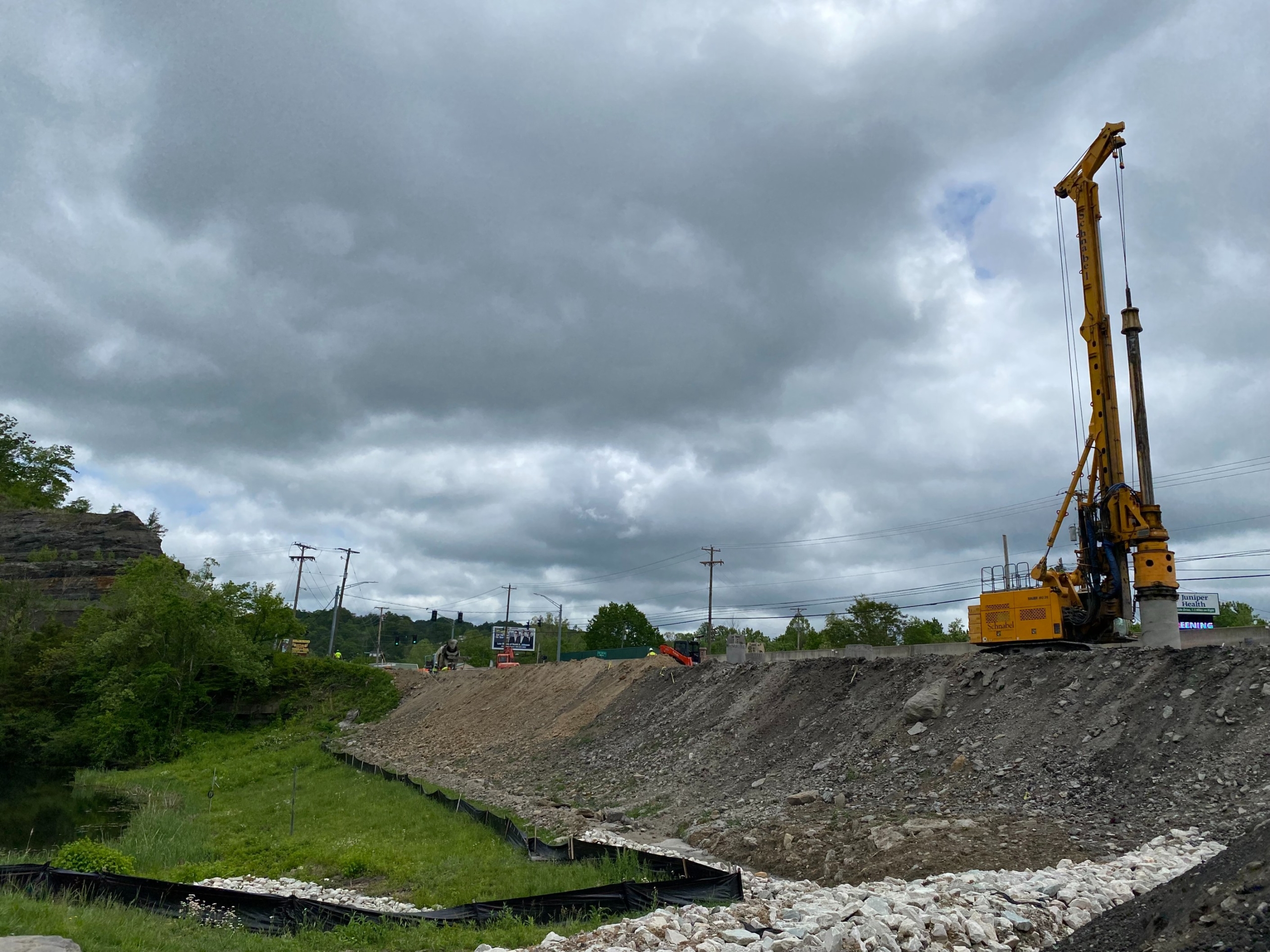 Bauer Drill installing shafts along Kentucky 15 Highway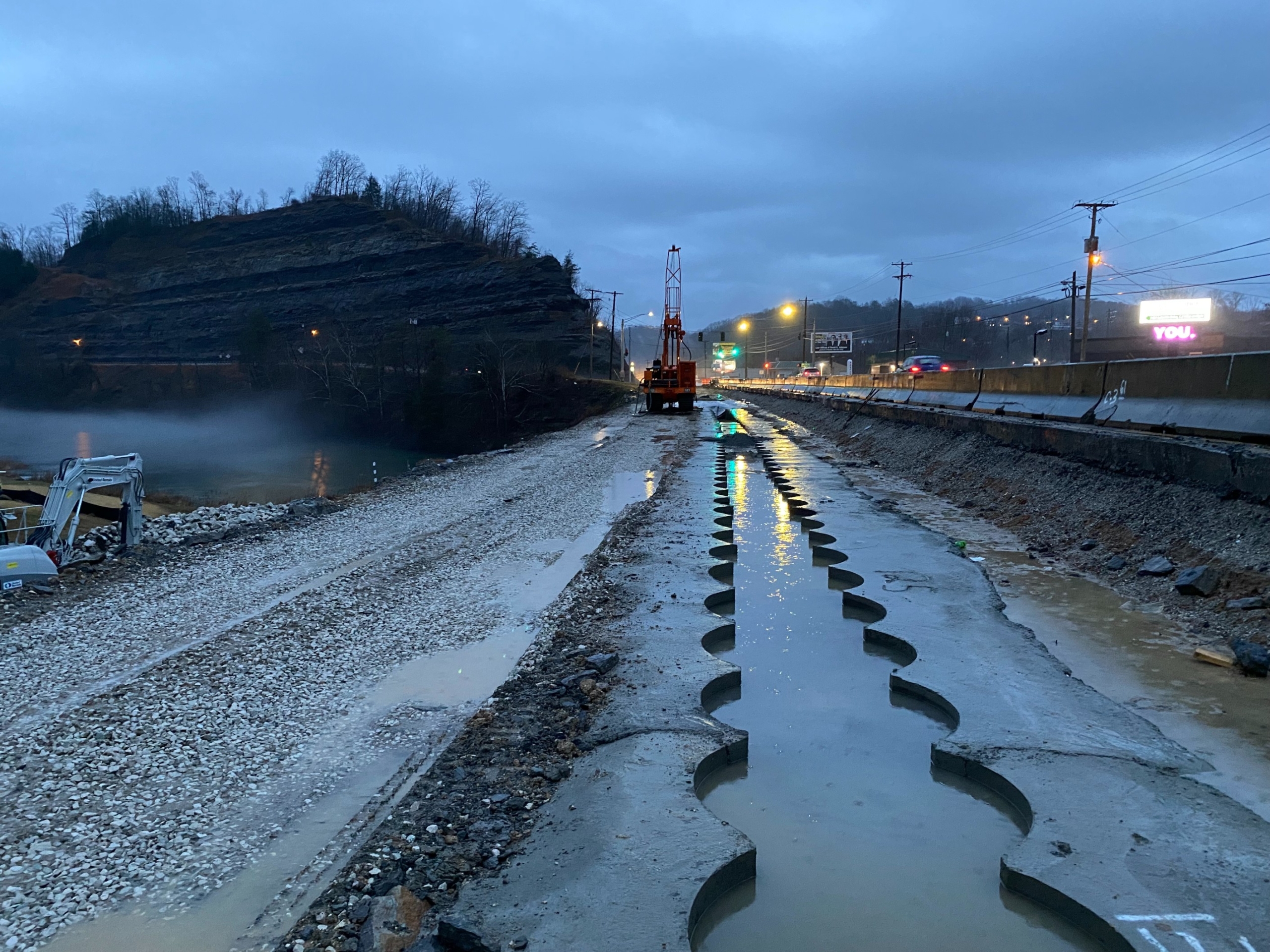 Secant pile template for shaft alignment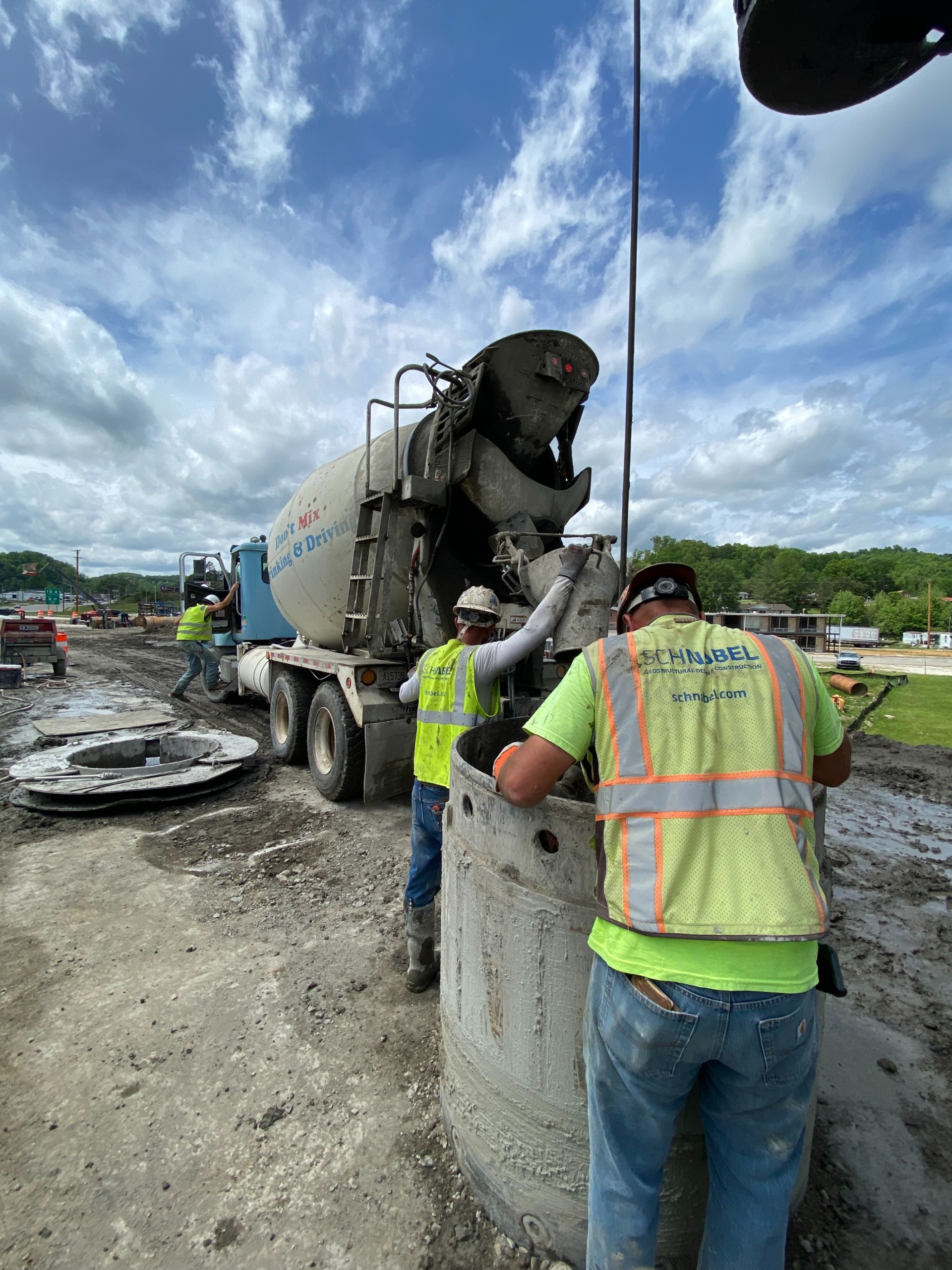 Placing concrete in the casing for a shaft