CONSTRUCTION CAREER OPPORTUNITIES AT SCHNABEL
Whatever the industry, successful companies rely on skilled, passionate employees to drive their success. This is especially true in construction, where projects depend on innovative engineering and expert execution at every level.
At Schnabel, we employ more than 200 skilled professionals who all play critical roles in our geostructural projects. To ensure that we attract the right talent, we offer competitive salaries, comprehensive benefits and unique opportunities you won't find with other contractors.
If you have a passion for working in the construction industry and a desire to further your career, there are a number of reasons to seek a position at our design-build company.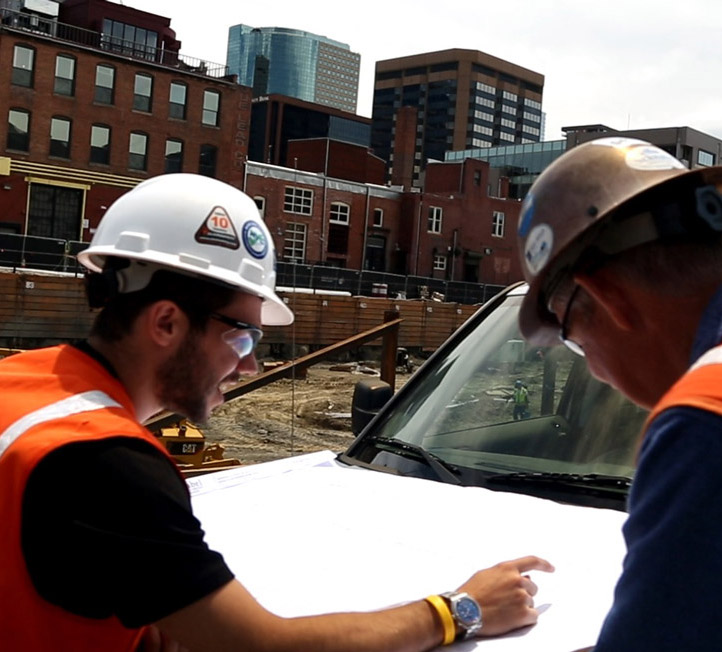 EMPLOYMENT OPPORTUNITIES AT SCHNABEL
OUR COMMITMENT TO EQUAL EMPLOYMENT OPPORTUNITY
Schnabel has been and remains committed to the principle of Equal Employment Opportunity for all persons without regard to race, color, religion, gender, national origin, age, disability, marital status, military or veteran status, genetic information, or any other category protected by applicable federal, state and local laws. In keeping with this inclusive EEO policy, our company seeks to recruit, hire, train, and promote into available jobs the most qualified persons and to administer personnel matters such as compensation, benefits, transfers, training, lay-offs, terminations and Company-sponsored social or recreational programs in accordance with these standards.
Schnabel Affirmative Action & EEO Policy
Established in 1959, our innovative construction company has completed over 5,000 projects throughout the United States, from northern Maine to the Hawaiian Islands and everywhere in between. Our unique blend of technical innovation, engineering excellence and specialized equipment consistently enable us to provide our customers with high quality, economical construction company services in the world's most challenging environments.
In addition to a commitment to application of Equal Employment principles in all its personnel decisions, Schnabel is committed to employing and advancing members of protected groups in accordance with Affirmative Action standards. Schnabel is committed to taking positive steps to make its EEO Policy known and to encourage all qualified minorities, women, veterans, and individuals with disabilities to seek employment with the Company.
Schnabel adopts this Policy to ensure compliance with all laws and orders requiring Equal Employment Opportunity and Affirmative Action, including the Civil Rights Act of 1964, Executive Order 11246 (as amended by Executive Order 11375,) the Equal Employment Opportunity Act of 1972, the Age Discrimination and Employment Act of 1967, the Rehabilitation Act of 1973 as amended, and all other Federal, state, and local laws and regulations applicable to the Company.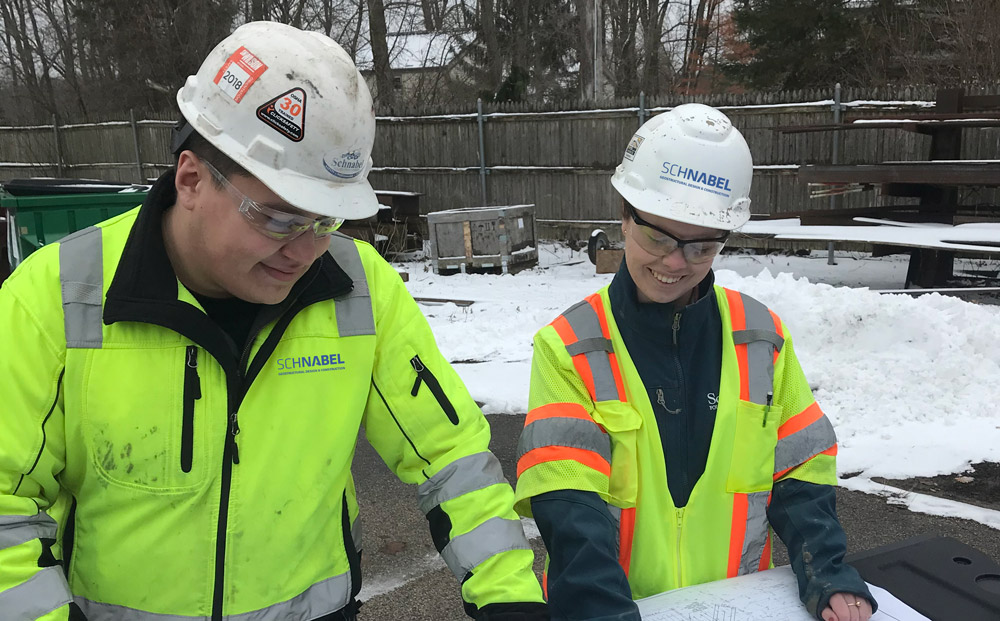 In keeping with the requirements of Executive Order 11246 and implementing regulations, Schnabel has prepared and maintains an Affirmative Action Plan as one means of evaluating its performance in implementing equal employment principles. Katrina Finfrock, Equal Employment Opportunity Officer, has been designated as the person with overall responsibility for implementation of the Company's Affirmative Action Program and Equal Employment Opportunity Policy. Questions concerning the Equal Employment Policy or practice may be directed to Katrina Finfrock by contacting our corporate office.
Kevin W. Cargill
Chief Executive Officer